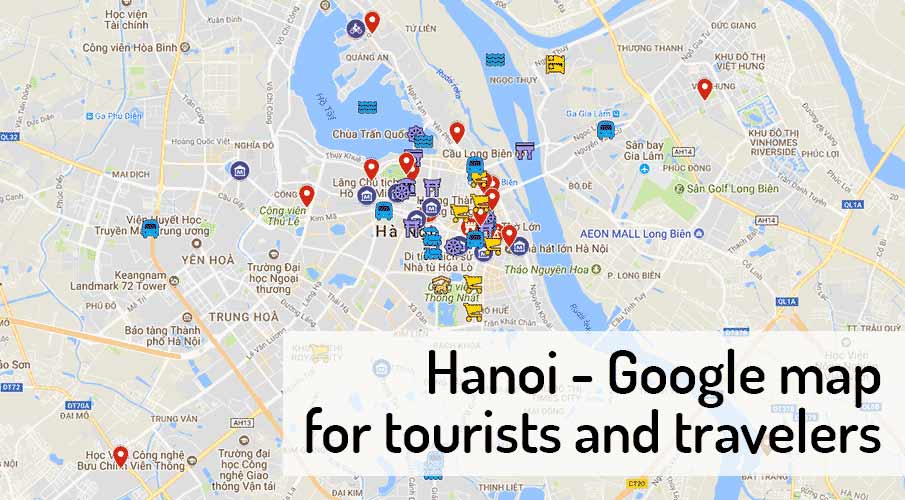 Hanoi – Tourist Map
What to see in Hanoi?
Where to go from Hanoi?
Faqs + Travel Tips
Detailed tourist and Google map of Hanoi with the most important sites.
This Google map and map of attractions in Hanoi contains the most interesting and visited places by travelers and tourists who come to visit Hanoi – the capital of Vietnam. Hanoi is huge, this map is focused mainly to the most visited city center. Historical sites and monuments, local markets, shops, temples, museums, theatres, lakes, the most important bus and railway stations for tourists… There are also places for the one day trip from Hanoi – eg. Duong Lam ancient village, Ba Vi National park, Thien Tru – Perfume pagoda, Ha Long Bay or Ninh Binh or nearby interesting villages of Hanoi. This Google tourist map is also placed in the article about Hanoi – the capital.



icon-map-marker

Hanoi – Google Map of Attractions + Interesting Places:

What to see and visit in Hanoi?
There are a lot of beautiful and historical places and attractions in Hanoi what you can see and visit. A lot of these interesting and historical tourist places are easily accessible from the city center of Hanoi.
Hoan Kiem Lake (Ngoc Son Temple, Huc Bridge)
Ho Chi Minh Mausoleum (+Ba Dinh Square, One Pilar Pagoda)
Hanoi Old Quarter
Hanoi Train Street
Long Bien Bridge
Ho Chi Minh Presidential Palace
Military History Museum + B52 Victory Museum
Vietnamese Air Force Museum
Vietnam Museum of Ethnology
Huu Tiep Lake and the Downed B-52
Ly Thai To park
Water Puppet Theatre
Dong Xuan Market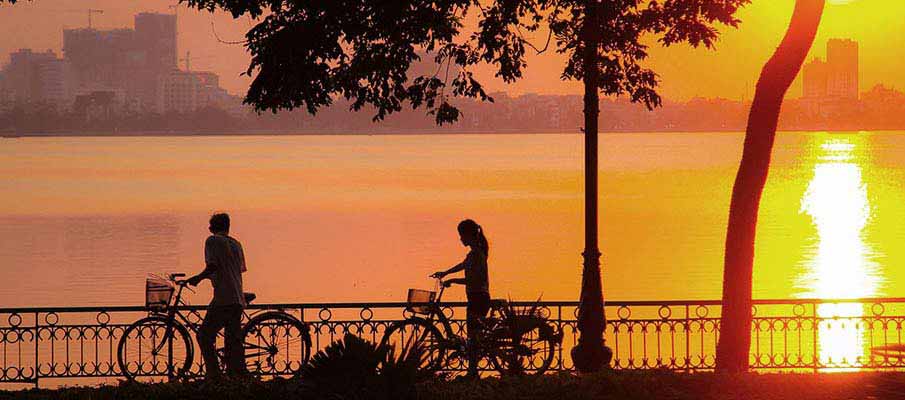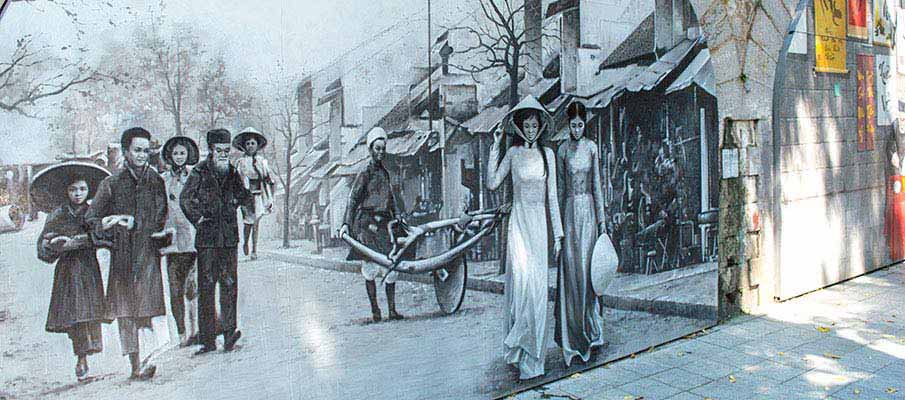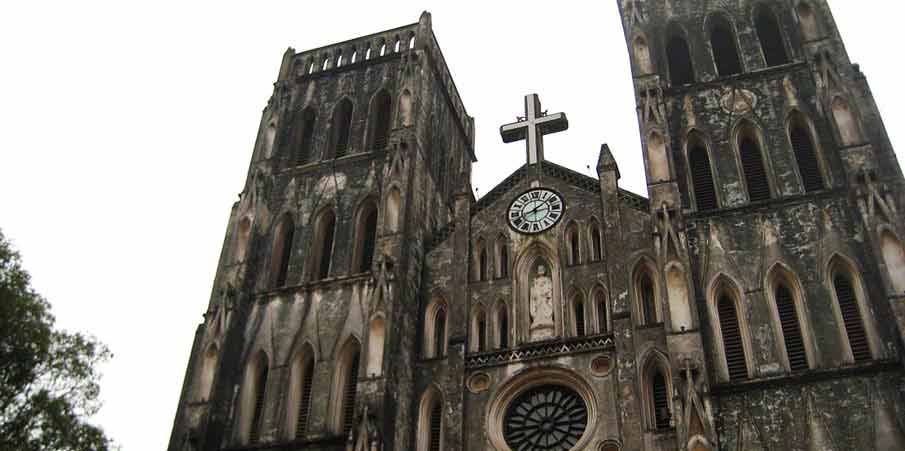 Where you can go from Hanoi?
Hanoi is the most important transport hub in northern Vietnam. From Hanoi you can travel by train or bus to various interesting places. The most frequented train or bus tourist route from Hanoi are:
---
icon-ticket

Book train/bus/ferry tickets or flights in Vietnam online:

Frequently Asked Questions – Hanoi in Vietnam:

1️⃣ Where is Hanoi – the capital of Vietnam?
Hanoi – the capital of Vietnam is located in southern part of northern Vietnam.
2️⃣ How to reach Hanoi city center from Noi Bai Airport?
Noi Bai International Airport is about 25 km north of Hanoi. From Noi Bai you can travel by public bus, taxi or Express Bus No.86 to Hanoi city center. Travel time from the airport to Hanoi is about 1 hour.
3️⃣ What is the main railway station of Hanoi?
4️⃣ We would like to rent a motorbike in Vietnam, where?
Now it is very easy, you can search and book your motorcycle in Vietnam online with Bikesbooking.
5️⃣ What is the most important historical place of Hanoi?
6️⃣ How you can travel by train to Sapa from Hanoi?
From Hanoi to Sapa (trains to Lao Cai) you can travel by bus, minivan, taxi, car or motorbike. Trains arrive to Lao Cai railway station and from this station you can travel by local bus to Sapa.
7️⃣ Where is Hanoi Tourist Information Center + Free walking tours?
Hanoi Tourist Information Center is located in 28 Hang Dau street at the Hoan Kiem Lake. This information center offers also free walking tours in Hanoi city center. Read this article: Tourist Information Center in Hanoi.
BOOK a TOUR / ACTIVITY in Hanoi
Ha Long|Bac Ha|Ninh Binh|Mai Chau|Cao Bang|Moc Chau|Dien Bien|Hue > Da Lat|Sapa|Money|Calling|Lao Cai|Ha Long Bay|Hue