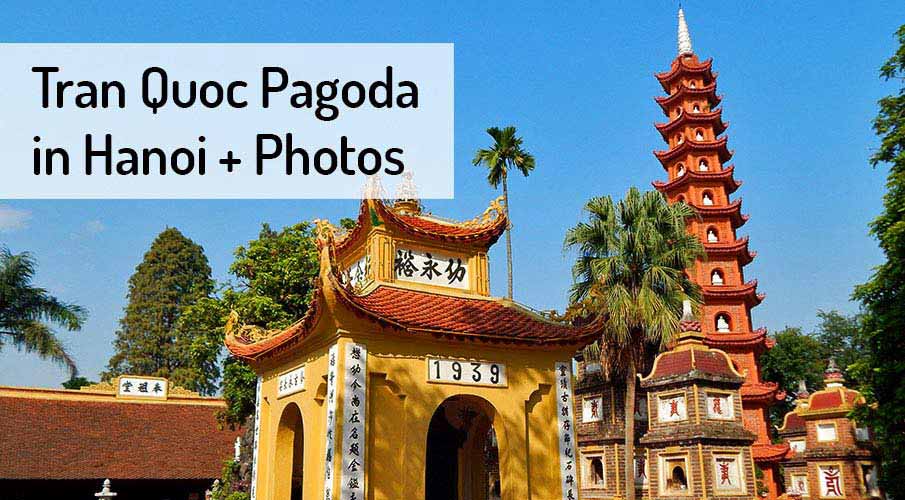 The oldest buddhist temple in Hanoi – Tran Quoc Pagoda.

There are plenty of small but also large buddhist temples and palaces in Hanoi. Some of them are very old, but well maintained, some are new and all are very well attended. The oldest buddhist temple in Hanoi – Tran Quoc pagoda (Chùa Tran Quoc) on the island in the West Lake (Ho Tây – the largest lake in Hanoi). Not very big, but very valuable and historically maintained buddhist building is located about 2 km north of Ho Chi Minh Mausoleum (5 km from Hoan Kiem Lake).
BOOK a TOUR / ACTIVITY in Vietnam
This Pagoda was built in the 6th century AD, during the reign of king Lý Nam Đế.

Tran Quoc pagoda was built between 541-545 AD, during the reign of Chinese Emperor Lý Nam Đế (personal name Lý Bí or Lý Bôn), which is considered by many as first emperor of Vietnam. Originally, the pagoda was built on the shore at the Red River, but at the beginning of the 17th century during the reign of King Le Kinh Tong was moved to West Lake (Hồ Tây). At this time Tran Quoc pagoda changed the original name Khai Quoc to Tran Quoc.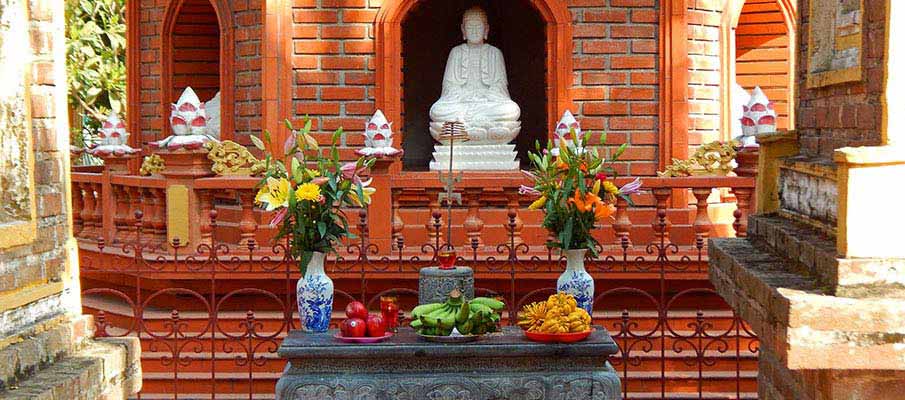 On this place is an important symbol of Buddhism – Bodhi tree (Bồ Đề).


Statuettes of lotus flowers, eightfold wheel (wheel of Dharma) as well as the Bodhi tree are symbols of Buddhism, and you can see them here. In the garden you can see Bodhi tree, this tree was donated during a visit in 1959 by first India president – Rajendra Prasad. This tree was crafted on the tree in India, where Buddha meditated and attained the enlightenment nearly 25 centuries ago. The tree is green and is easily recognizable in accordance with the heart-shaped leaves. Tran Quoc Pagoda is definitely a good place to visit if you will be moving at the West Lake (Hồ Tây). You will not probably  forget on the atmosphere of this place where the sun is falling down over the lake.
Opening time of Tran Quoc pagoda:
Morning – 7:30 – 11:30
Afternoon – 13:30 – 18:30
Admission – no admission, you can give a donation.


Photos of Tran Quoc pagoda in Hanoi 

icon-angle-double-down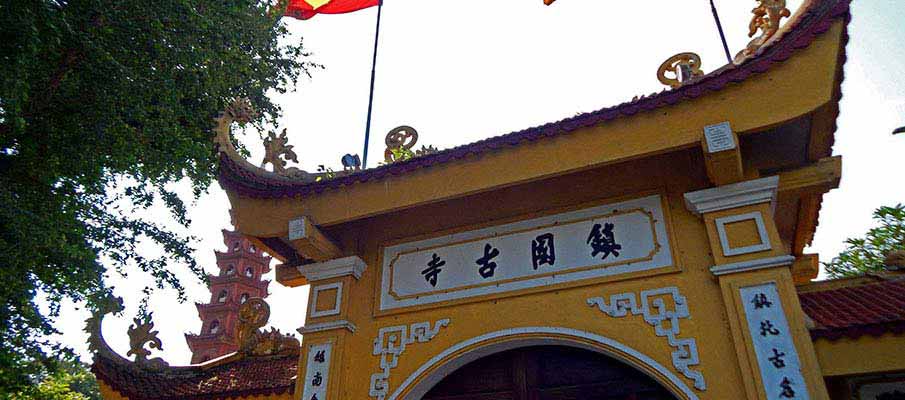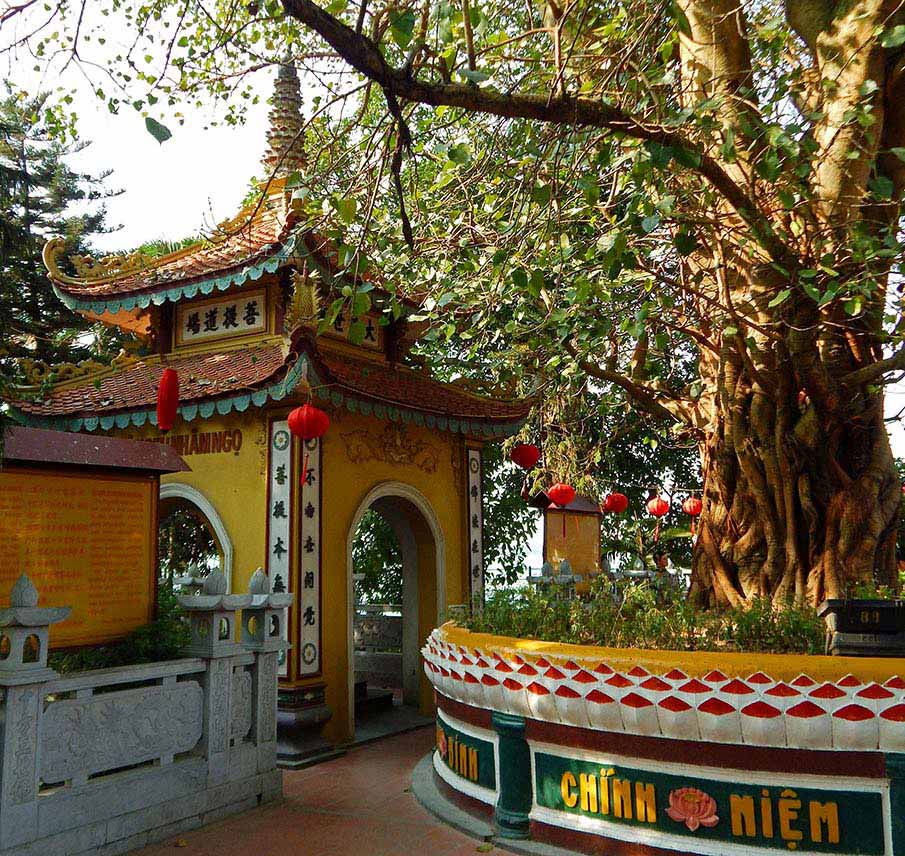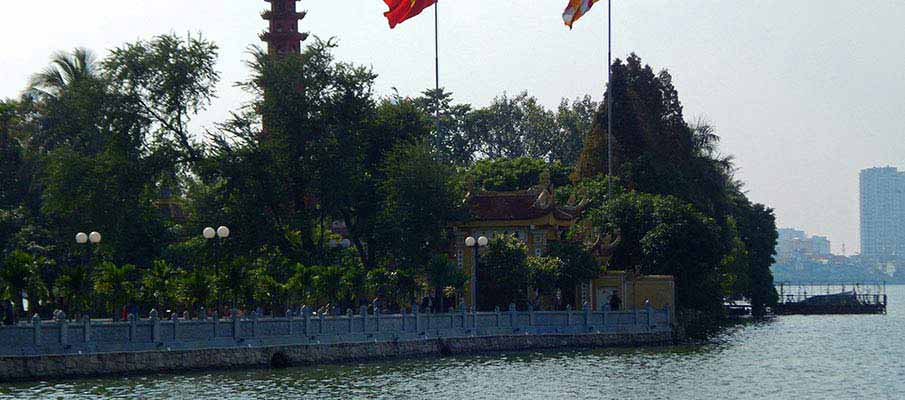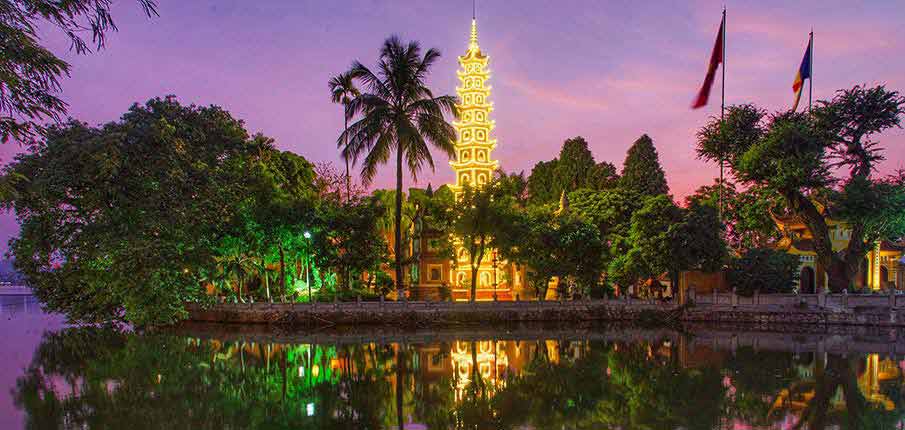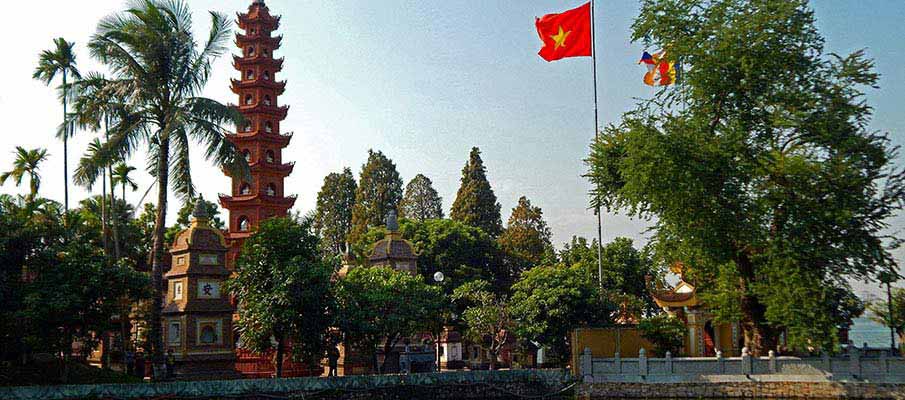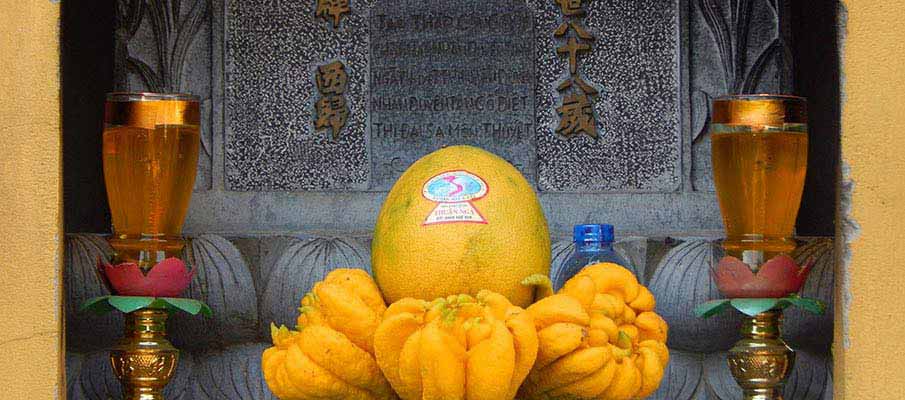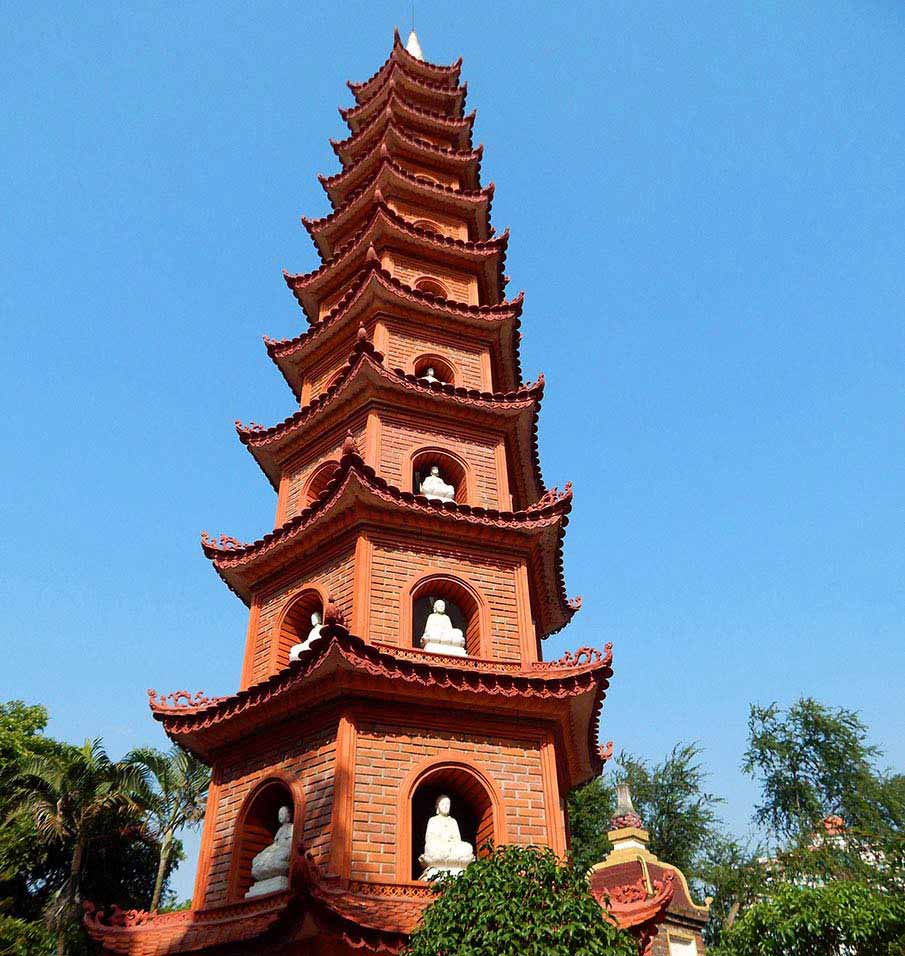 Accommodation|Transport|Visa|Airbnb|Tips|Homestay|Motorbike|Hoan Kiem Lake|Uber|Sapa|Mai Chau|Ha Long|DaLat|Bac Ha|Cat Ba|Hue